About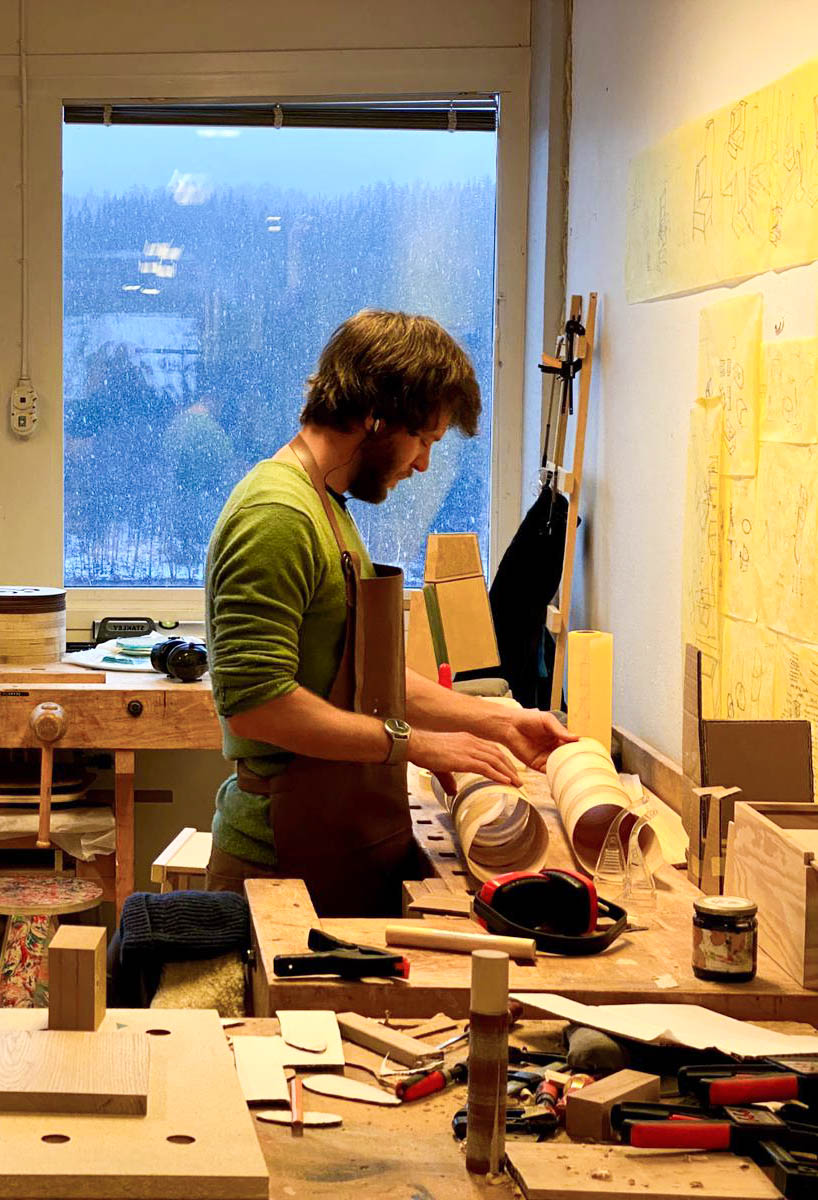 Bio
Ponk design, established in 2020 by Leo Palmer is a studio with a broad range of design interests. Predominantly Ponk is focused on the design of furniture.
(See full CV here)
Leo is an Architect who is currently studying a Masters in Furniture Design in Sweden.
https://www.gu.se/en/study-gothenburg/mfa-programme-in-applied-arts-and-design-wood-oriented-furniture-design-k2tik-mofs
His current project, MONO-SPACES, is investigating the act of reading physical books in today's digitally oriented world. What can furniture and our designed environment do to encourage this now increasingly rare activity?
Half Czech, and half English, Leo has has mostly lived and worked in the UK but now has relocated to Europe. Splitting his time between the Czech Republic and Sweden.
The Czech term "ponk" translates to workbench. For Leo the word also has personal resonance. His grandfather, also a carpenter in his youth, left onebehind in his workshop. This ponk more than any other object represents the craft of wood working. It is on this workbench that Leo first connected with wood and the craft of wood working.
Reading


Reading is a big part of my life. From a creative perspective I see reading as a way to broaden my creative palette. I feel that all types of literature are beneficial, in fact as a designer, I believe it is almost better to read outside one's own subject.