Coming soon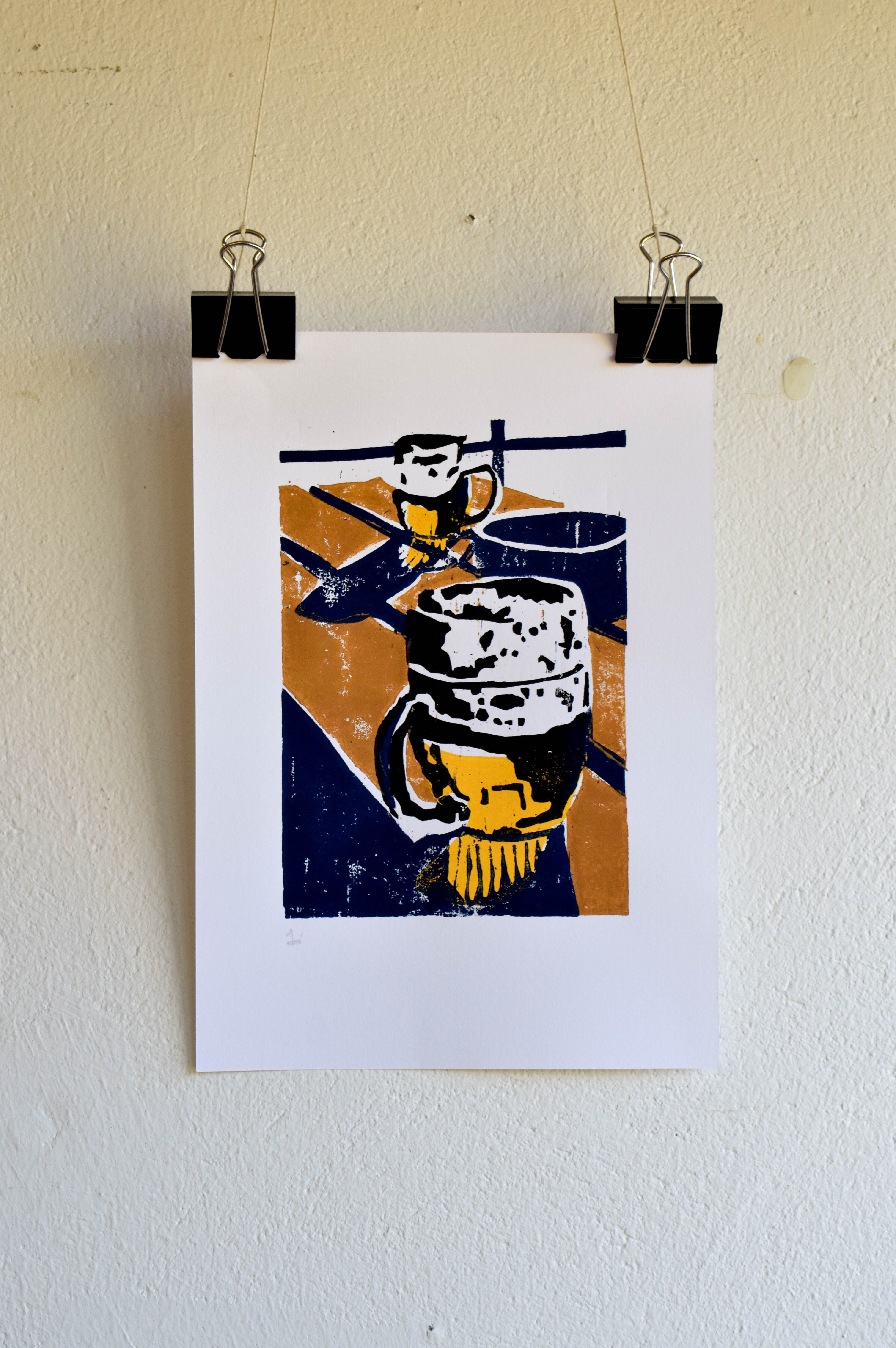 Hand carved and printed woodblock prints.
For more prints see
Projects
page.
Ash veneer cylinder lamp, a simple but striking design harnesses the natural beauty of the material. No two lamps are exactly the same, each has a unique grain pattern, which comes alive when switched on.
Install as a lamp shade for an existing ceiling light, also comes with 2.5m cable with plug (E27, white).
Dims: 10 x 10 x 20cm (approx)
For more images see
Projects
page.
Wooden wrist band availabe in Ash (pictured) or beech. No fixings, no glue, just wood.
Click here to see other material options.

Made from a single steam bent piece, this simple design is held shut by using the flexible properties of wood. The warm material feels pleasant to the touch and ages naturally with use, giving it a unique life and feel.
Dims: Inner Diameter - 6.5cm (approx.) Can be stretched to 7.5cm.
This curious little lamp resembles a wedge of wood, which when switched on reveals its glowing secret. Not one to read by but creates a cozy atmosphere with its ember like glow.

The light is filtered through a thin layer of veneer, which wraps around almost all three sides of the wedge.

Made from solid birch wood and veneer, finished with french polish.

Dims: 22 x 13 x 12.5cm


A small lantern with a fun twist on self assembly.

This little birch plywood lamp comes with its own hand dyed twill jacket. Can be "dressed" and "undressed" in a few pops.

It's designed to be easy to assemble and folds away small.

Currently available in "reading room" green.

Dimensions: